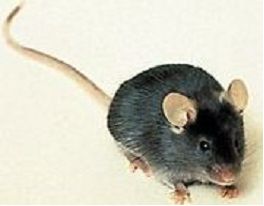 Intestinal Polyps Chemoprevention Database
Clik here to go back to main page & database
See all [Min] data or use filter to select some
Documentation on Min MICE Data
Potency of each agent to reduce the number of polyps in the gut of Min mice.
Number of polyps (adenomas) in the small intestine and in the colon, of control and of treated mice (four raw data).
Treatment effect, given as a percentage (small percentage = great protection): polyp number (treated mice % control mice).
A star indicates a significant effect (*: p <0.05).
Specificity for the colon: ratio of small vs. large bowel effect:
A high value denotes an agent that inhibits colonic polyps more than small intestinal polyps.
Agents in the Min mice table are ranked by potency. The table can be sorted on other criteria, e.g., alphabetical order of agents.
To change sorting, click on column heading (once: up, twice: down), or use "select" box at table bottom.
Also shown: Class, agent, and mutation when different from the "normal" Min (Apc+/- in 850);
Number of pooled studies (N);
Reference: Author's name links to PubMed abstract; Treatment dose and length.
More details? Fetch Full Explanations on the Min mice table.
Learn more on mutant Min mice.
See also the abbreviations for agents, and how we built the table.
---
Corpet DE & Taché S, 2002, Nutrition & Cancer - & - DE Corpet & F Pierre, 2003, Cancer Epidemiol. Biomarkers Prevention.
E-mail: . Sites: Chemoprevention Database & Mirror site